Scope of work:
Design System
Brand Refresh
Background:
Raw Pressery is a health food and beverage startup from Mumbai that aims to give people their daily dose of nutrients through healthy cold-pressed juices. They approached us to revamp their brand identity and build a fresh new brand architecture for RAW Pressery that felt more closer to the nature of their products.
After meeting at lengths with our design team and directors, we came about building a design system that would compliment their individual products as well as their overall brand identity to make an impactful statement that spells health and wellness.
Design and Brand Architecture System:
Our primary focus was to develop and enhance the brand's architecture by building a cohesive packaging system that reflected key color elements from a variety of products Raw offered.
From Juices to smoothies to soup, we wanted the packaging to speak for itself, so the idea of one similar bottle for all varieties of drinks was discarded. Research and discussions led to packaging all three varieties of drinks in different types of bottles/containers yet maintaining it all under one visual umbrella.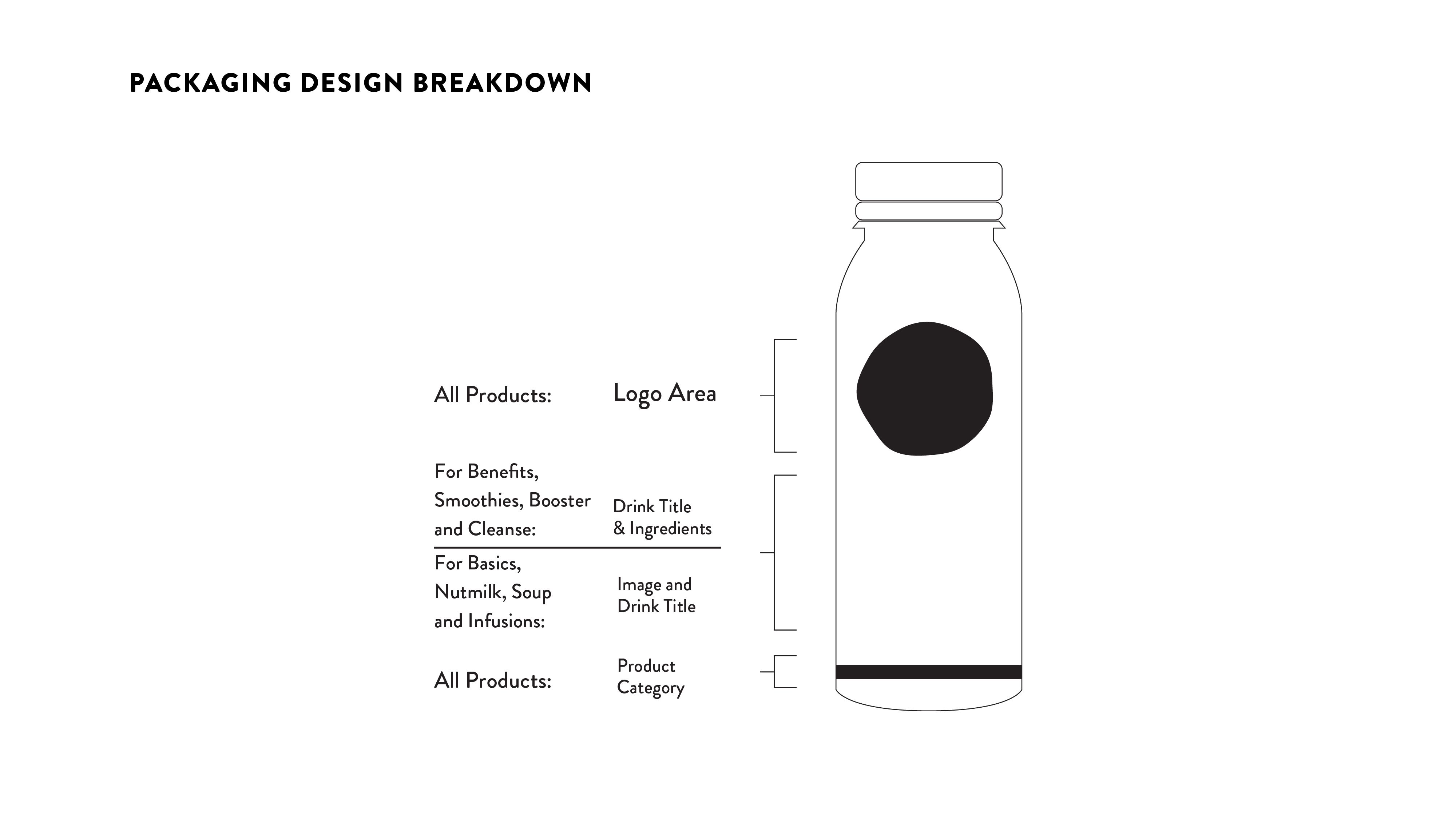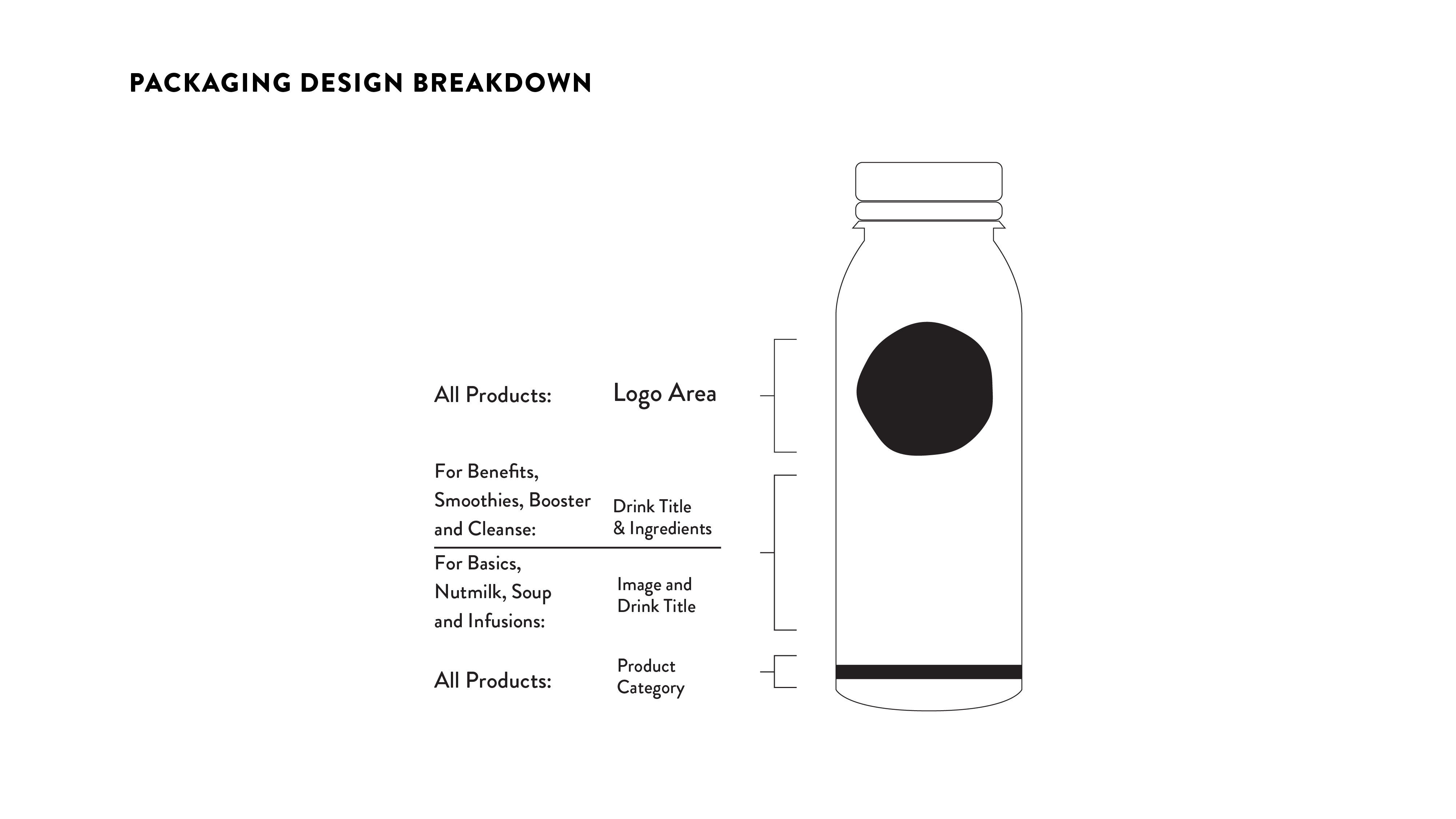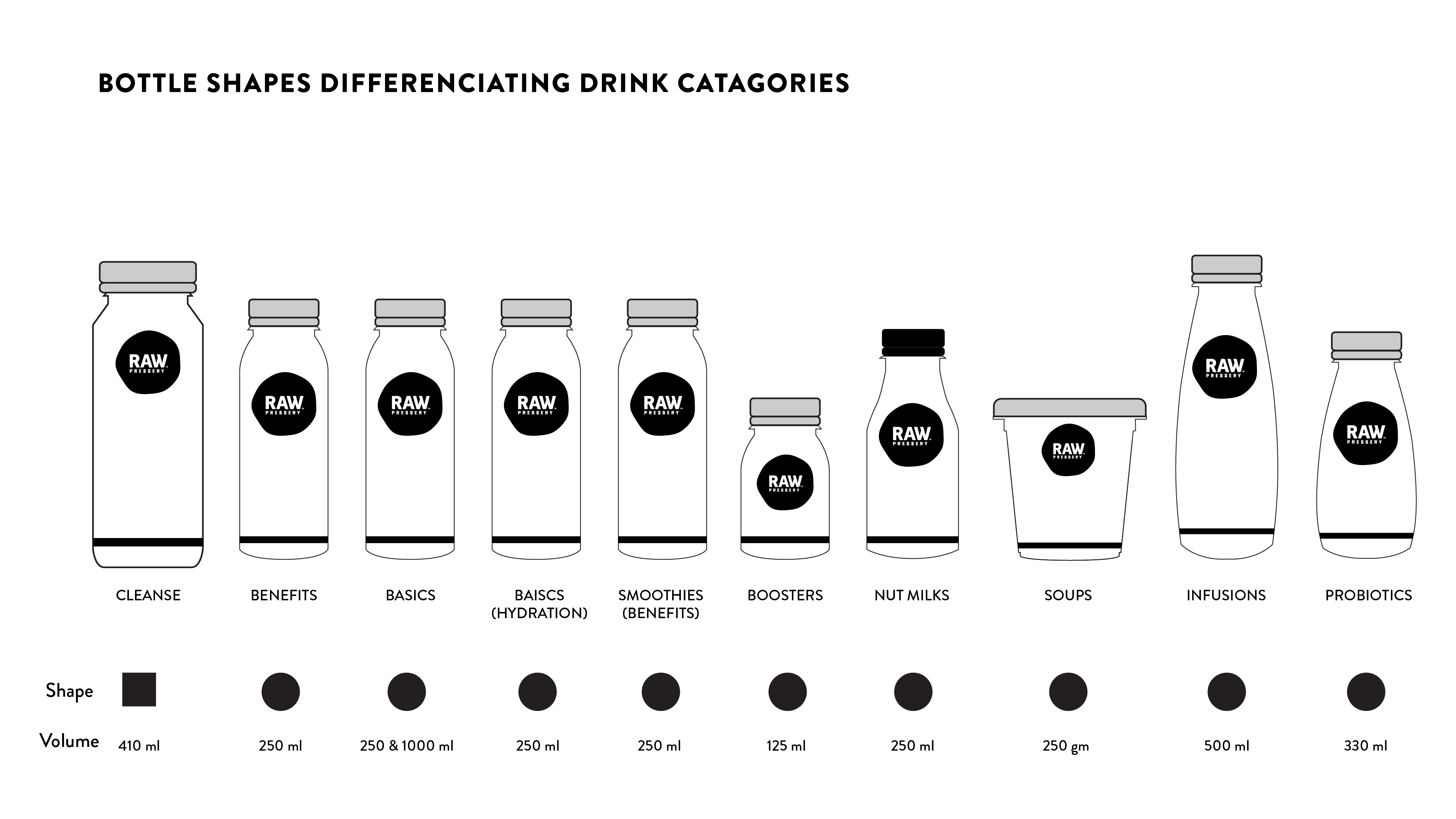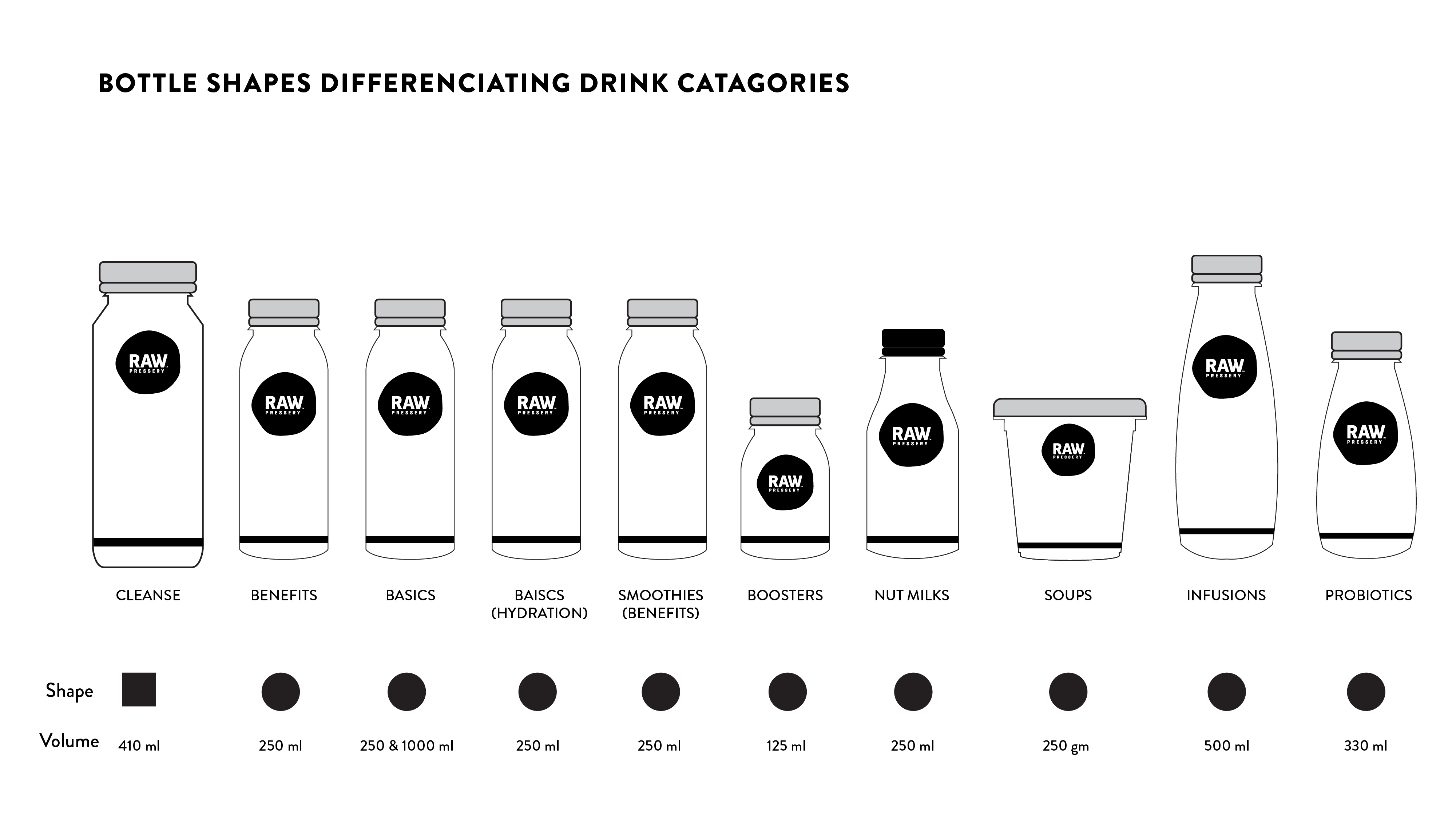 Logo
Our design team ideated an organic patch to depict a more fluid look that compliments the brand's wide array of products in the drinks category. This unit is set to be used dynamically as it subtly changes in form, across various touch-points.
The unit is designed to be friendly for web-usage as the organic circle patch depicts motion, which can be translated in an animated ident for the brand.
Illustration Treatment
Raw's fresh pressed juices are all natural, contains no sugar, no preservatives and the low shelf life due to natural ingredients was an obvious symbol of the company's "Health First" philosophy. The entire system is based around developing and delivering the highest and freshest quality of drinks. To establish this more strongly, our design team created photorealistic illustrations of the main ingredients that goes into their respective drinks/juices, representing a direct visual graphic of what each product contains.