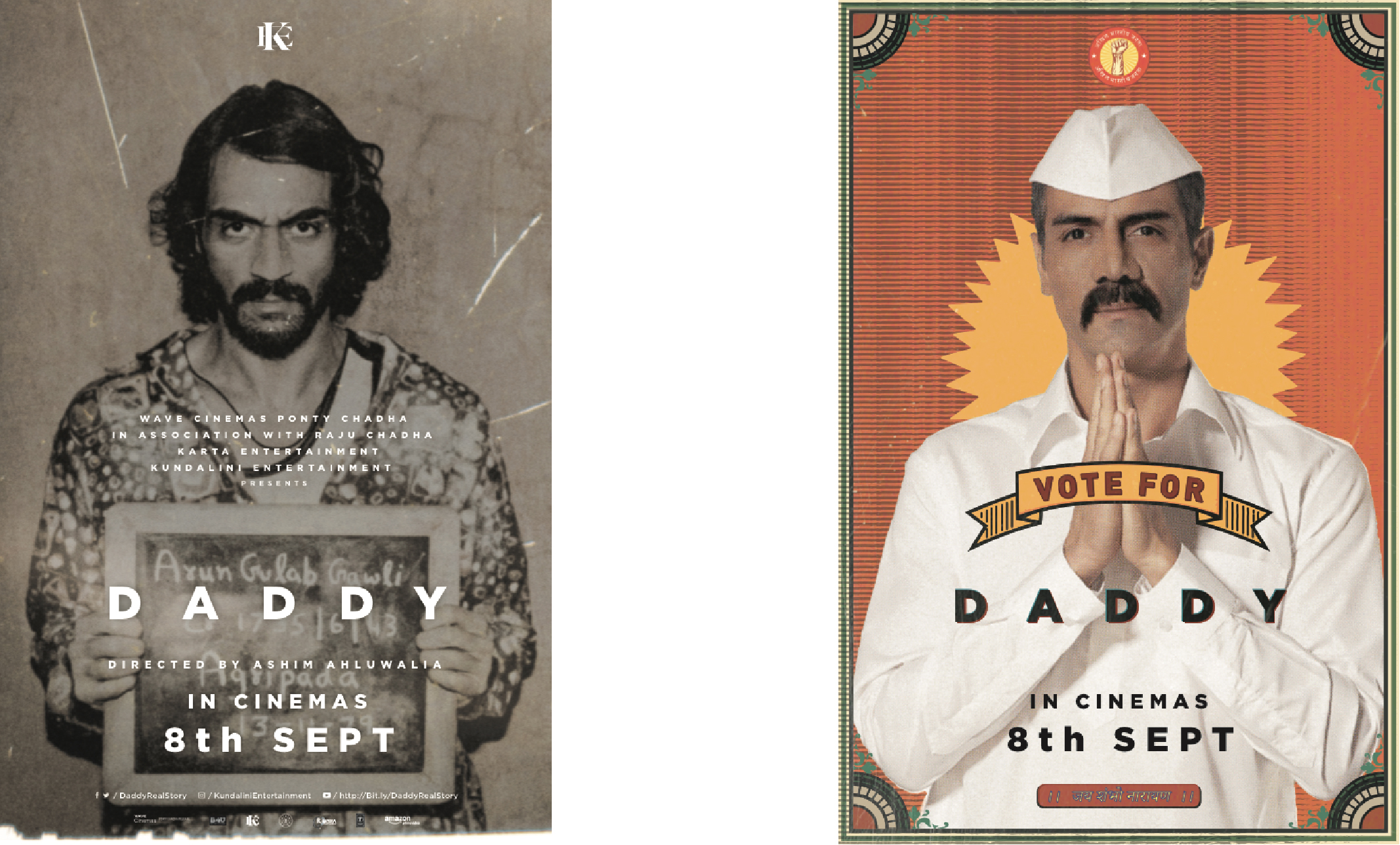 Design System
We wanted to build a visual language that maintained a sense of straightforwardness that portrayed the lifestyle of the former don in a way that the visual elements does not overpower the weight of the Character but rather lets it plainly speak for itself. Our design team came up with a visual identity that looks simple yet edgy by partly blending elements of original found documents/images of the running Gawli Case.
All images were treated to give a certain grittiness that compliment the times and situations that the movie is based around.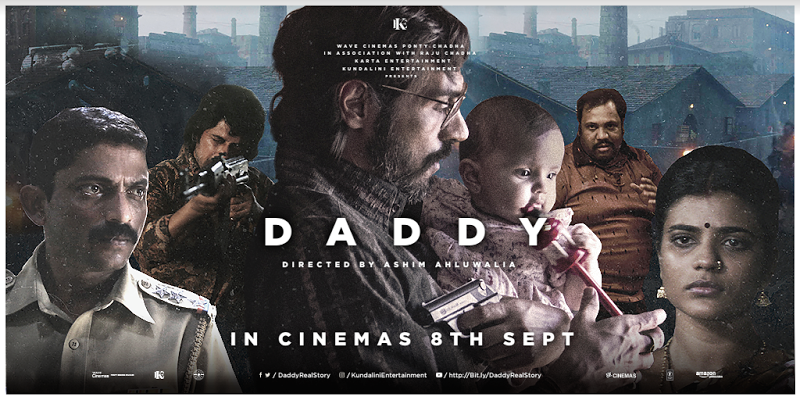 Additional Various types of creatives submitted:
Pre-Release Promotional Video
Opening Title Sequence
End Credit Slates
Our core design team formulated the visual aesthetics of the movie's end credit slates by juxtaposing original found pictures from the ongoing case, with still images from the movie, blurring the lines between reality and fiction and yet portraying a sense of similarity between the acting cast and real life personas of the story.